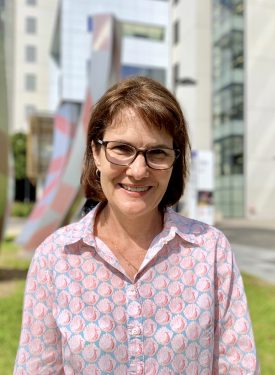 Michelle Patmore
Finance Manager
Michelle joined Gold Coast Hospital Foundation in September 2019 after relocating to the Gold Coast. Originally from Brisbane, Michelle has lived in London, Melbourne, Sydney, and Doha to support her love of travelling.
Michelle's responsibilities involve management of daily financial activities including income reconciliation, accounts payable, accounts receivable, cost recovery and financial reporting including the annual financial audit. She is also responsible for the review and implementation of financial policies and procedures. Michelle has a Diploma in Accounting and more than 25 years of experience in the finance industry.
Michelle loves walks by the beach, travelling, camping, gardening, restoration projects, girl's weekends and most importantly family time with her tribe and the kindness of people.